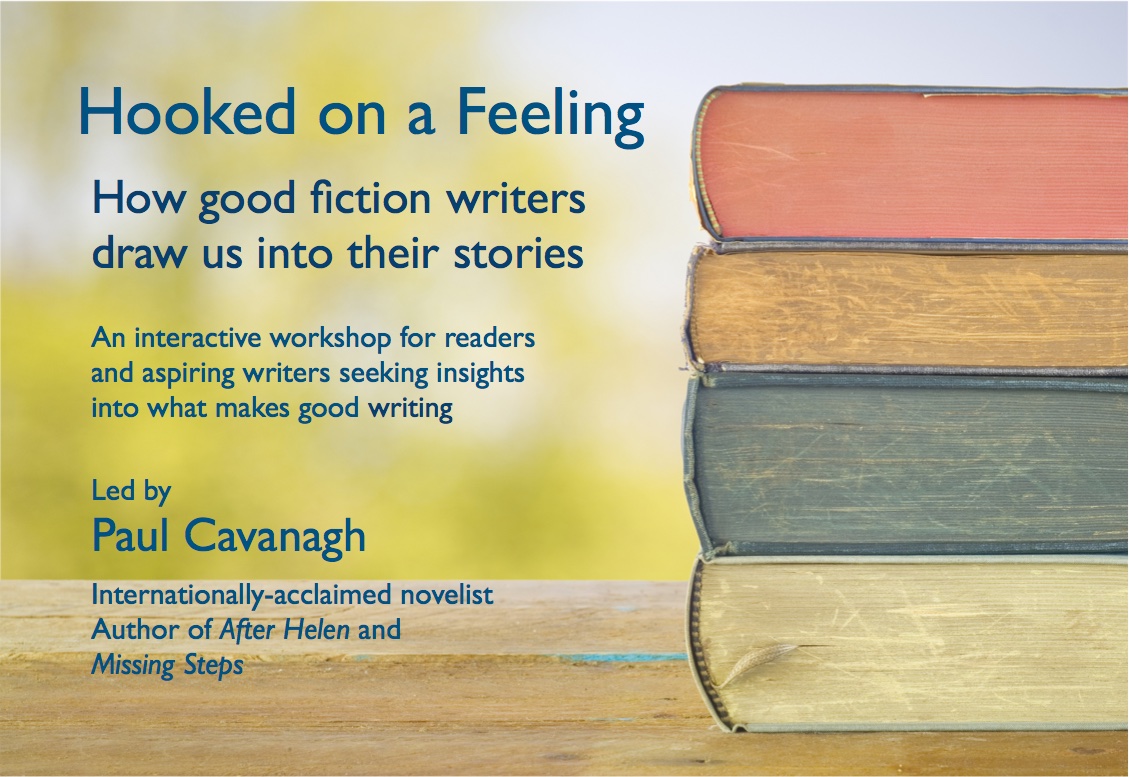 Successful authors draw us into the emotional life of their characters. But how do they do it?
Hooked on a Feeling is a fun, interactive, two-hour workshop for up to 40 people that reveals three principles talented fiction writers follow to strike an emotional chord with their readers. Participants learn what makes a story emotionally engaging by taking a guided tour of selected passages written by noted authors.
The workshop can be adapted for larger audiences and/or shorter timeframes.
It's led by Paul Cavanagh, an internationally-acclaimed novelist based in London, Ontario. He's been compared to Pulitzer-prize winning author Anne Tyler for his ability to be at turns funny and moving while exploring the paradoxes of modern family relationships. Irish Examiner called his first book, After Helen, "an absorbing and deeply touching debut …a whirlwind of a novel that, once started, is incredibly difficult to put down."
Here's what previous workshop participants have said:
"…great insight into the emotional side of writing…"
"…a natural teacher… great, easy to understand examples…"
"…nice to be invited to participate without feeling you have to…"
"…most entertaining…"
---