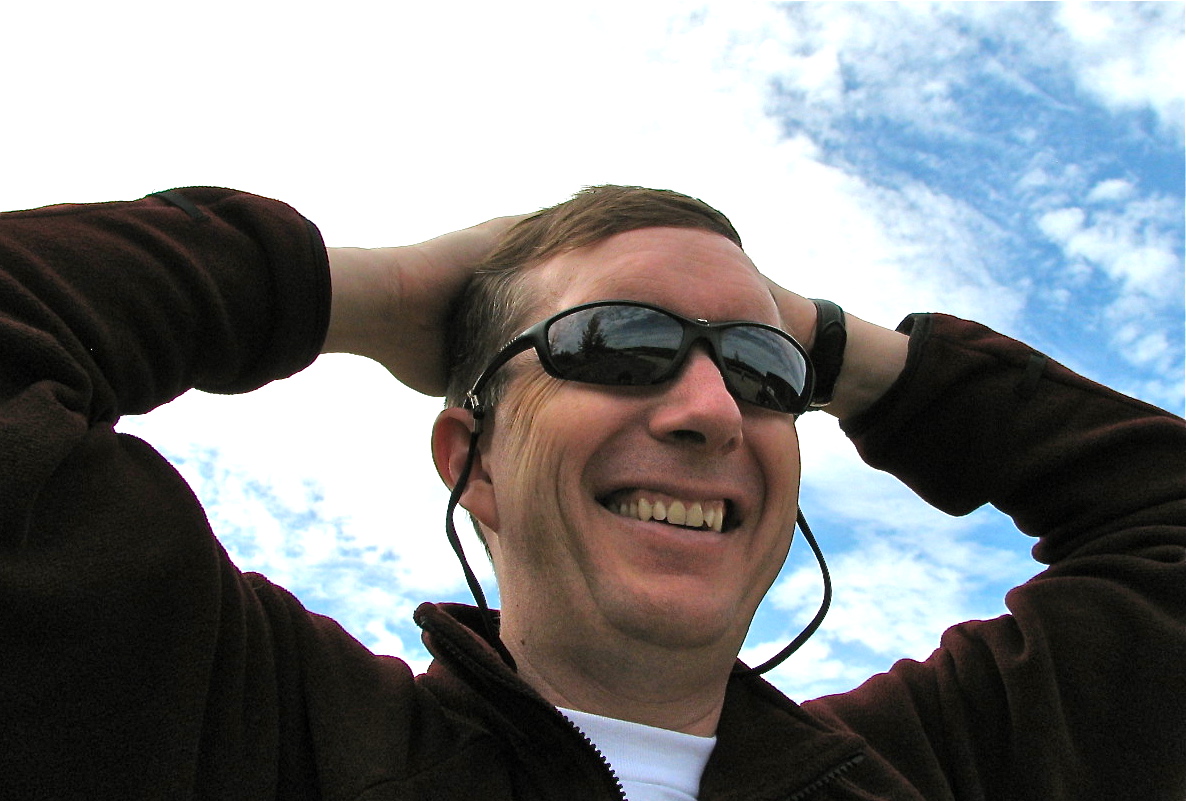 Paul Cavanagh's debut novel, After Helen, won the Lit Idol competition at the London International Book Fair in the UK, and was published to rave reviews in the United States, Canada, and the British Isles. He's been compared to Pulitzer Prize winner Anne Tyler for his ability to be at turns funny and moving while exploring the paradoxes of modern family relationships. His latest novel, Missing Steps, is further evidence of his gift for writing compelling, emotionally-intelligent stories. He lives in London, Ontario.
Paul's novels riding the subway in London (yes, that London), New York, and Washington DC. Many thanks to Books on the Underground, Books on the Subway, and Books on the Metro.
---
Missing Steps
Worried about his failing memory, Dean Lajeunesse returns home with his teenaged son, Aidan, to the sickbed of his estranged mother. There, he relives his difficult relationship with his father, who died in his fifties of dementia.
Buy from your favourite bookseller Preview
After Helen
Irving, an unassuming history teacher, revisits his tumultuous past with his late wife Helen and comes face-to-face with some long-buried family secrets – secrets that he'll have to confront if he wants to save his relationship with their daughter.
Buy from your favourite bookseller Preview
Weekend Pass (coming soon)
Tasha Monroe is a nurse returning home on weekend leave from a residential drug treatment centre after accidentally poisoning her eight-year-old son. Told from the perspective of four different family members, this novel points to reconciliation with wrongs we cannot right.
---
Praise for Paul Cavanagh and After Helen
"Paul Cavanagh reads like a North of 49 Anne Tyler: by turns funny and moving, his new novel explores the ambiguity of modern relationships, and points toward reconciliation with facts we cannot change."
– Antanas Sileika, Author of Underground
Cavanagh writes "with incisive observational skill and a plain-spoken, moderate tone. The result is an emotional depth that is often shocking in its intensity, fidelity and resonance…. I'm not the first one to say it, but here it is: After Helen is a winner."
– Robert Wiersema, The Globe & Mail
"Helen is a complex and powerful character in a novel full of them, but she is by herself worth the price of admission."
– David Worsley, The Waterloo Record
"An absorbing and deeply touching debut, After Helen is a whirlwind of a novel that, once started, is incredibly difficult to put down."
– Alison Potter, Irish Examiner
"…a nuanced exploration of what it means to mourn those we love most, all their flaws considered. After Helen is an emotionally intelligent, surprising novel that more than earns its stripes." (5 stars)
– Michelle Anne Schingler, Foreword Reviews
"…enticing and exciting… a witty book with powerfully moving moments throughout… Overall, a teasingly, addictive novel…"
– Katy Hepburn, We Love This Book
"Everything is beautifully fleshed-out, from the supporting cast of characters, through the Canadian landscape, to the parallels with a doomed Victorian expedition to find the Northwest Passage. And the detail is superlative. I can see why Cavanagh won a Lit Idol competition, because it's difficult to criticise anything in this story: prose, structure, plot development, consistent characterisation, background, continuity of theme. This is a well-written novel." (Recommended, Top 10 self-published book of 2014)
– Jill Murphy, The Bookbag